About us
TES Enterprise Solutions implement enterprise class technology solutions, helping clients achieve their business goals with passion and innovation.
Whether you need to implement a state of the art new solution, increase performance, reduce costs, meet compliance and regulatory standards, refresh or modernise your legacy environment, we have the skills and knowledge to ensure that the technology foundation is fit for purpose to deliver the best results.
Our collaborative approach with IBM & third party partnerships means we can work with our clients throughout all stages of their design architecture phases and beyond to provide an end to end solution that meets their needs.
TES was founded in 2012 by a team of ex-IBM employees with combined 180 years experience of working for and with IBM clients. Our team carries a wealth of knowledge and expertise in the IBM portfolio: z Systems, LinuxOne, Power Systems, Storage Systems, Cloud and dynamic Software Solutions such as SDS, Watson, Analytics and Open Source technologies including: Linux & Blockchain.
We are continually expanding our portfolio & partnerships to deliver innovative, scalable, reliable and secure solutions.
TES are an IBM Gold Level Partner and have been recognised for Outstanding customer experience solution on zEnterprise as a Beacon Award finalist in 2015.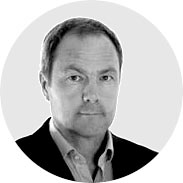 Ron Argent
CEO
With over 37 years in the z industry covering sales, design and engineering, Ron brings a wealth of knowledge and experience along with his passion for the z platform. Ron is a founding director of TES Enterprise Solutions.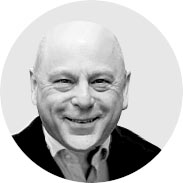 Steve Southern
DIRECTOR
Steve brings over 35 years of IBM experience, across many industry sectors. He has spent most of his career involved in large mainframe accounts, leading services solutions. Steve is a founding director of TES Enterprise Solutions.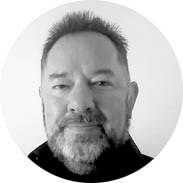 Terry Madge
z SYSTEMS SENIOR TECHNICAL CONSULTANT
Terry has over 30 years of experience with z Systems and High End Storage, from Operations to Systems Programming and Architecture. As an IBM z Systems and Storage Certified Pre-Sales specialist, he has worked with many of the UK's leading companies from across the business sectors. Also a qualified Prince 2 Practitioner, he is well versed in managing technical projects with all levels of staff.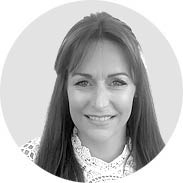 Louise Richardson
BUSINESS DEVELOPMENT MANAGER
Louise brings over 20 years of IBM experience, covering channel sales and business development across all industries. With knowledge and passion for solution selling and client satisfaction.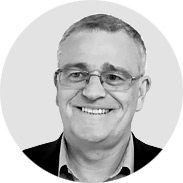 Tony Day
Client Executive
Tony has worked in the IT industry for over 30 years across a broad range of clients. With a varied background in engineering, technical sales and infrastructure architecture Tony is focused on increasing client's infrastructure agility to meet business needs whilst reducing total cost of ownership.
Certified Senior IT Specialist. TOGAF 9 Certified. ITIL Foundation. PRINCE2 Practitioner Certified.